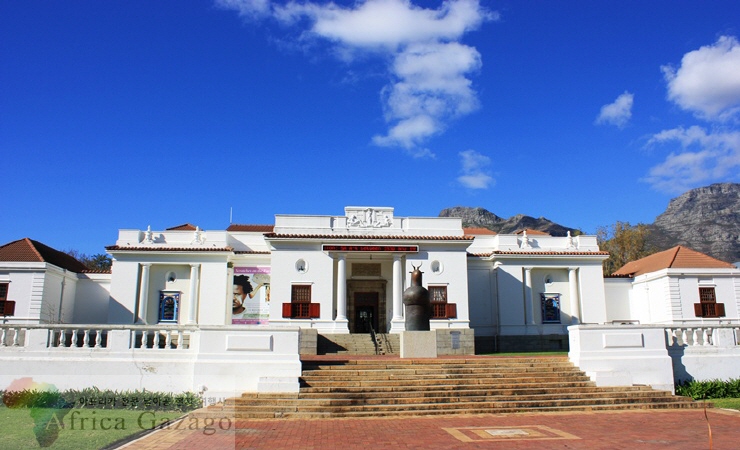 케이프타운 예술관 (Cape Town Art Galleries)

케이프타운에는 100여개 이상의 크고 작은 예술관이 자리하고 있다. 남아공 최고의 갤러리에서

케이프타운의 작은 갤러리까지 수 많은 갤러리 중에서 자신이 꼭 보고 싶은 갤러리가 있다면 한 번 쯤 들러보도록 하자.

남아공 국립 예술관(South Africa National Art Gallery)도 이 곳 케이프타운에 위치하고 있다.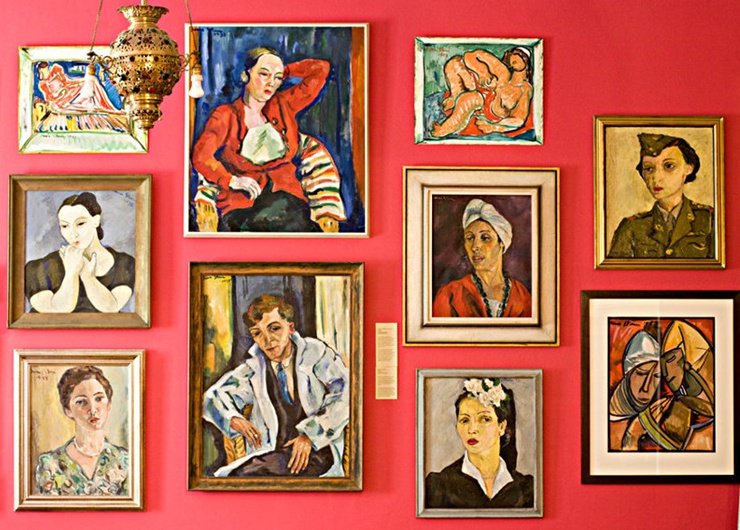 이르마 스턴 작품 (Irma Stern Paintings)

케이프타운의 예술관 List

Irma Stern Museum and Art Gallery (www.irmastern.co.za), Cecil Road, Cape Town, is the former home of famous South African Expressionist Irma Stern (1894-1966). The gallery hosts a permanent exhibition of the artist's paintings, drawings, ceramics and sculpture, as well as her private collection of early European furniture and African and Oriental art. Its massive wooden Zanzibari doors, painted furniture and vibrant colours mirror the artist's lifestyle and personality. Regular contemporary exhibitions and works are for sale. The gallery is open Tuesday to Saturday from 10h00 to 17h00. Closed on public holidays.
34 Long Fine Art (www.vgallery.co.za), 34 Long Street, Cape Town. Established in 1997. Specialising in a selection of contemporary South African Art and prominent international artwork for the serious collector.
3rd iGallery (+27 (0)21 425 2266) 95 Upper Waterkant Street, Cape Town. Situated in an 18th-century warehouse, the gallery showcases exhibitions exploring contemporary issues.
African Perspective (www.africanperspectives.co.za), 15 Exeter Road, Fish Hoek. Specialises in inspired African art.
African Pix (www.africanpix.com), 10 Alma Road, Claremont. Features a wide range of photography. Prints may be ordered on canvas, aluminium, wood and vinyl.
Annie's Art Studio (www.anniesartstudio.com) at 6 Villa di Legno, Laurentia Way, Hout Bay. Reliable freighting (locally and internationally) can be arranged at extra cost.
Art1 (info@art1.co.za), 66 Church Street, Cape Town. Millennium Art – a visionary, new-age art gallery featuring three artists.
Artapart (waw@wam.co.za), 107 Sir Lowry Road, Woodstock, prides itself on its collection of funk art and functional art and represents a wide network of local artists and artwork. Artapart also caters for art functions.
Ashbey's Galleries (www.ashbeysgalleries.co.za), 43-51 Church Street, Cape Town. Ashbey's are fine art and antiques appraisers and auctioneers; they also conduct weekly auctions.
Association for Visual Arts (www.ava.co.za), 35 Church Street, Cape Town. Open Mondays to Fridays from 10h00 to 17h00 and Saturdays 10h00 to 13h00.
Cape Art (www.cape-art.co.za/), 42 Keert de Koe, Rondebosch, specialises in art, by Cape Town artists, with an emphasis on paintings of people and places of the Western Cape.